July 31, 2020 – Trout Lake Station Open House is VIRTUAL with an interactive scavenger hunt on Vilas County lakes.  To access the scavenger hunt go to this link – https://actionbound.com/bound/TLOH2020 – there will be a "start guide" to download from that page and an overview of ratings and how many activities there are within the scavenger hunt.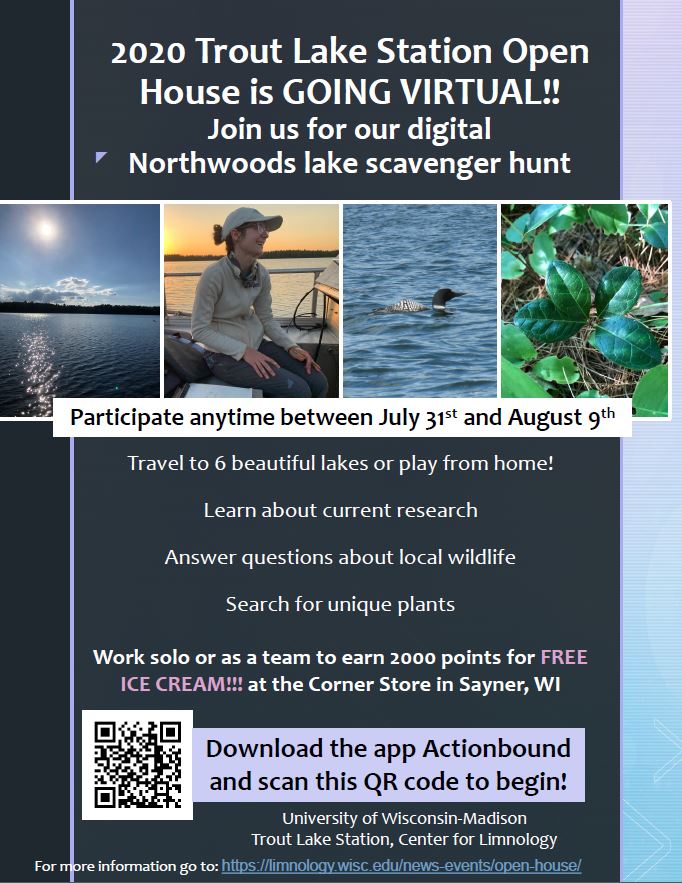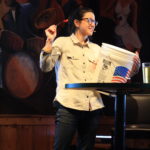 Forget the lecture, at Science on Tap-Minocqua, you won't find jargon or a PowerPoint presentation – we search for scientists who are good at well, not sounding like a scientist. Our topics are wide ranging, spanning issues from bacteria to bees and from a search for life on other planets to a search for the perfect pint.
The series provides a forum where the public engages experts in an informal, two-way conversation about important issues of the day.  Speakers provide 15 or 20-minutes of opening remarks, then the floor is opened for questions, letting the audience join the conversation. The result is a dynamic, engaging community gathering.
Science on Tap-Minocqua is the result of a unique partnership among UW-Madison's Trout Lake Station, UW-Madison's Kemp Natural Resources Station, the Lakeland-Badger chapter of the Wisconsin Alumni Association, the Minocqua Public Library and the Minocqua Brewing Company and exemplifies the Wisconsin Idea – that the boundaries of the university are the boundaries of the state.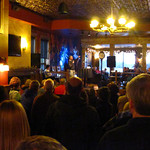 Events are held at the Minocqua Brewing Company, a restaurant in downtown Minocqua, on the first Wednesday of each month. This relaxed setting, combined with the accessible program format, fosters public engagement. But you don't have to make your way to the brewery to join the discussion – interested members of the public can also watch a live stream at the Minocqua Public Library, watch a live stream from your home over your own Internet connection or watch our archived programs online.
Free, fun and open to everyone! We hope you'll join us at the Minocqua Brewing Company for Science On Tap Minocqua!  For those wishing to eat at the Brewery before or after the event, mention Science on Tap and get 10% off. And, if you can't join us in person, you can still watch the show and ask questions on line.