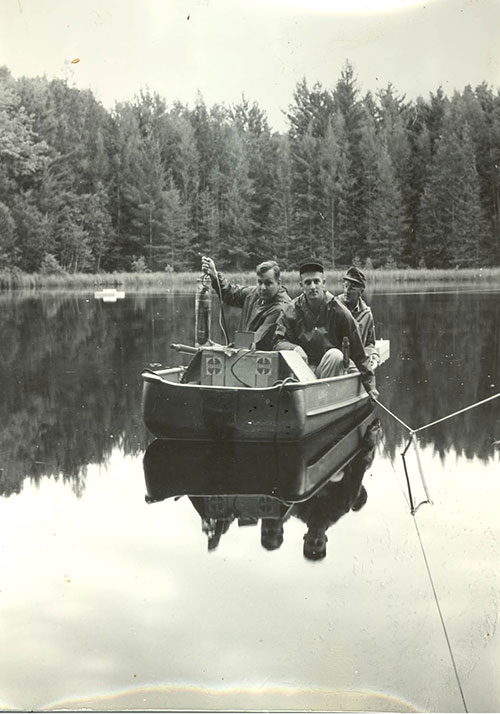 The station has a long history of aquatic research. Since its founding in 1925 more than 1000 scientific publications and student theses have resulted from research conducted at Trout Lake. In addition to fostering research, the Trout Lake Station is used regularly for field trips by undergraduate and graduate courses from universities throughout the Midwest. more
Since 1981, the station has served as a field site for the North Temperate Lakes Long Term Ecological Research Project (NTL-LTER), along with the Madison Lakes Region in southern Wisconsin. NTL-LTER studies seven lakes and their surrounding landscapes to understand the long-term ecology of lakes across a broad scale, including relationships to atmospheric, geochemical, landscape and human processes.
The Station is well-equipped to support both short- and long-term visits. The Station has year-round housing for 37 people distributed among six buildings. Four seasonal cabins provide an additional 11 beds in the summer. Modern laboratories and field equipment are available for research use and a conference room with a capacity of 75 is available for use by larger groups. Wireless internet access is available in the laboratory and residence buildings.
Trout Lake Station was established in 1925 as a central location to study the diversity of lakes in northern Wisconsin.  Birge and Juday's hopes were that by studying the different characteristics of many lakes, including a 500 lake survey, they would be able to discover some general limnological principles.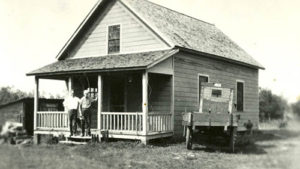 For the first three years, it was housed in an old schoolhouse and a garage at the Wisconsin State Forestry Headquarters.  Most slept in tents and ate with the forestry workers.  Even reaching the station was a major undertaking as there were only 20 miles of paved road between Madison and Trout Lake.
In 1928, Birge and Juday received permission to build a permanent laboratory and, as time went on, more buildings.  As the station grew, its notoriety did as well.  Researchers from many disciplines around the nation and the world began to cite limnologists from the studies of Trout Lake.  Some even began to visit Trout Lake themselves.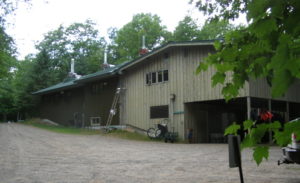 In 1967, Art Hasler then approached the University for new research facilities
at Trout Lake, and with help from the National Science Foundation was able to build new facilities there.  Trout Lake Station was transformed from a temporary site used only in the summer to a year-round research station.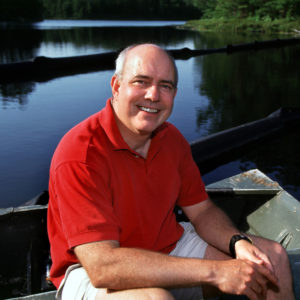 Tom Frost (1950-2000) became director of the Trout Lake Station in 1981. He served until his death in 2000. Tim Kratz succeeded him until 2015 when he began a two year term at the National Science Foundation at which time Susan Knight became the Interim Associate Director of Trout Lake Station.