Trout Lake Station Open House
Thanks for joining us last week at TLS Open House (Photos)
We're looking forward to seeing you again in 2024.
TLS Open House is held each summer from 1-5 pm. The event is free; if raining, the Open House is canceled.
TLS Open House is an opportunity to get a first-hand look at what research is going on at the station this summer, as well as meet the scientists and students conducting it!
This years' activities for visitors to the station include meeting some of the fish that call Wisconsin's northern lakes home, learning to tell invasive species from natives, and talking with scientists about the state of Wisconsin lakes and our role in keeping them healthy for future generations.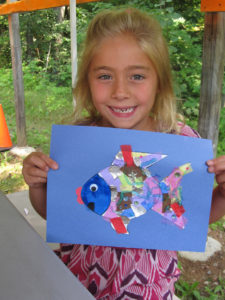 We will have aquatic-themed crafts, an art exhibition of material produced by the station's annual "Artists in Residence," and free ice-cream treats!
Scientists at the the CFL conduct research all over the world, exchanging knowledge and helping to solve global environmental problems.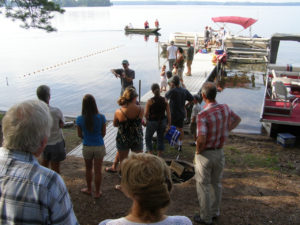 With TLS staff and student researchers available, guests are able to learn about what it means when a tree is bendy, how to build a battery from bog water, what that giant buoy on Trout does, how to pinpoint zooplankton under the scope, why aquatic hitchhikers must be stopped and how to identify fish and aquatic plants.
Interactive Northwoods Lake Scavenger Hunt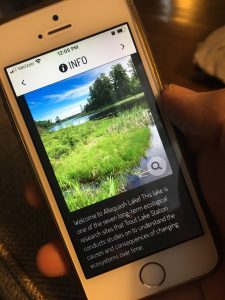 Access the virtual scavenger hunt at  https://actionbound.com/bound/TLOH2020
Travel to 6 beautiful lakes or play from home!
Learn about current research.
Answer questions about local wildlife.
Search for unique plants.
Work solo or as a team.
Science on Tap-Minocqua
Thank you for your support of Science on Tap Minocqua!
Events will return the Thursday 5 October 2023.