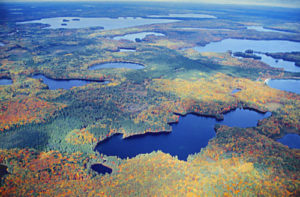 Trout Lake Station is nestled on the shore of Trout Lake in the middle of the Northern Highland Lake District.
The station offers a variety of housing units. All housing is assigned by the station coordinator. For questions about housing please review our Living on station and User Guide. All perspective lodgers should complete the reservation form.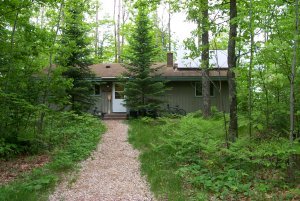 Juday House is our largest housing building, accommodating up to 13 occupants. The upper level has three bedrooms: two rooms with three beds, and one room with two beds. These eight residents share a kitchen, living room, and bathroom.
The lower level has two small apartments (one three-bed room and one two-bed room) that share a bathroom. Each apartment has a small kitchen and living space. There is a washer and dryer in the lower level that is available for all station residents.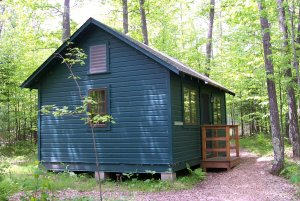 The four summer-only cabins are the original lab buildings from the 1920's and 1930's. The names reflect the type of science that took place in each. Bacteriology, Chemistry, Plankton, and Fish cabins share a bathhouse. They have all been remodeled and have running water. All have a fully equipped kitchen and living space. These cabins share a bath house with 2 bathroom, 2 showers and a laundry.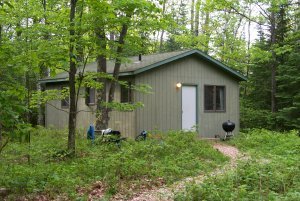 The four year-round cabins (Jewell, Meloche, Merrill, and Halverson) have two bedrooms, each with two beds (total of four occupants). Each cabin has a shared living room, kitchen, bathroom.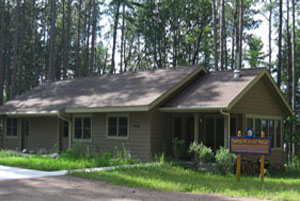 The Frost House has 4 bedrooms (2 beds each), kitchen, living room and porch. The Frost house is available to UW- Madison faculty conducting research in the environmental sciences. It is also available for small meetings.