by Adam Hinterthuer
The Center for Limnology was thrilled earlier this year when two of our faculty reached an important milestone in their careers. Both Hilary Dugan and Grace Wilkinson received tenure within the UW-Madison's Department of Integrative Biology and we couldn't be happier to now have them fully established here at the CFL.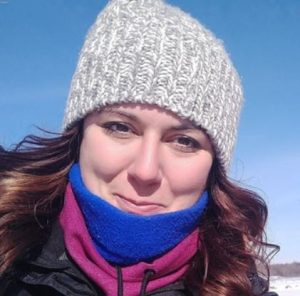 Grace, whose work on Madison's smaller water bodies, works to better understand water quality, nutrient cycling and food webs in freshwater systems across Wisconsin and strives to provide policy-relevant information to guide efforts to manage them. Grace joined the CFL from Iowa State University in 2021 and, as Dean Eric Wilcots remarked upon her promotion to tenure,"has positioned herself to take over the legacy of [research] put in place by some of her predecessors." It's quite the legacy, but we know Grace is up to the task!
In addition to earning tenure, Hilary was this year's recipient of the Phillip R. Certain & Gary D. Sandefur Distinguished Faculty Award, which recognizes efforts in the classroom, laboratory and community. You can read more about Hilary's far-flung research interests in Antarctica on page 5 of this newsletter but, closer to home, she helps lead the CFL's winter limnology research programs and studies – among many other things – how the road salt we use on winter roads and parking lots is pushing our freshwater systems to salty extremes.
Congratulations to both Hilary and Grace. We feel lucky to have them here at the CFL and look forward to seeing where their research leads.