---
Hasler Lab, Madison (Photos) (VIDEO)
CANCELED DUE TO COVID-19
The event is free; rain or shine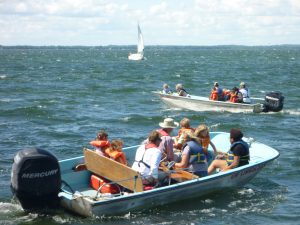 Mayfly. Bladderwort. Freshwater Drum. No, these aren't names of some obscure band headed to town, they're the names of some of the many plants, animals and insects that call Madison's lakes home.
If you live in the Madison area or will have guests from out of town, this free event offers guests of all ages a chance to:
Ask aquatic scientists about the waters of Wisconsin and the world.
Meet some of the plants and animals living in our lakes.
Hunt for aquatic "bugs" and get an up-close look at them under our microscopes.
Get a hands-on introduction to the marvelous diversity of Wisconsin's aquatic plants.
Take a ride on our research boat and try using some limnological tools to take samples.
Make aquatic-themed crafts with kids.
Enjoy free Babcock Dairy ice cream.**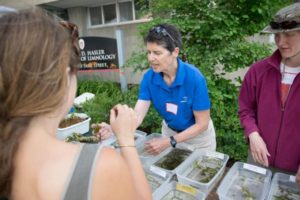 Learn a little more about Wisconsin's lakes, rivers and streams!
It's a great way to spend an afternoon for kids, parents and grandparents alike.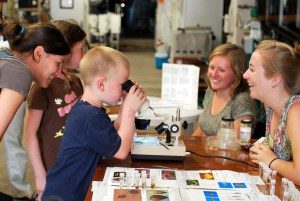 Hasler Lab is located at the start of the Lakeshore Nature path at 680 N. Park St.
Parking is available at the State Street Campus Parking Garage – 415 N. Lake Street – or some limited public parking is available under Helen C. White library – 600 N. Park St. NOTE: there is no public parking available in our small lot next to the lab.
---
Trout Lake Station, Boulder Junction (Photos)
TLS Open House goes VIRTUAL July 31st.  To access the scavenger hunt go to this link – https://actionbound.com/bound/TLOH2020 – there will be a "start guide" to download from that page and an overview of ratings and how many activities there are within the scavenger hunt.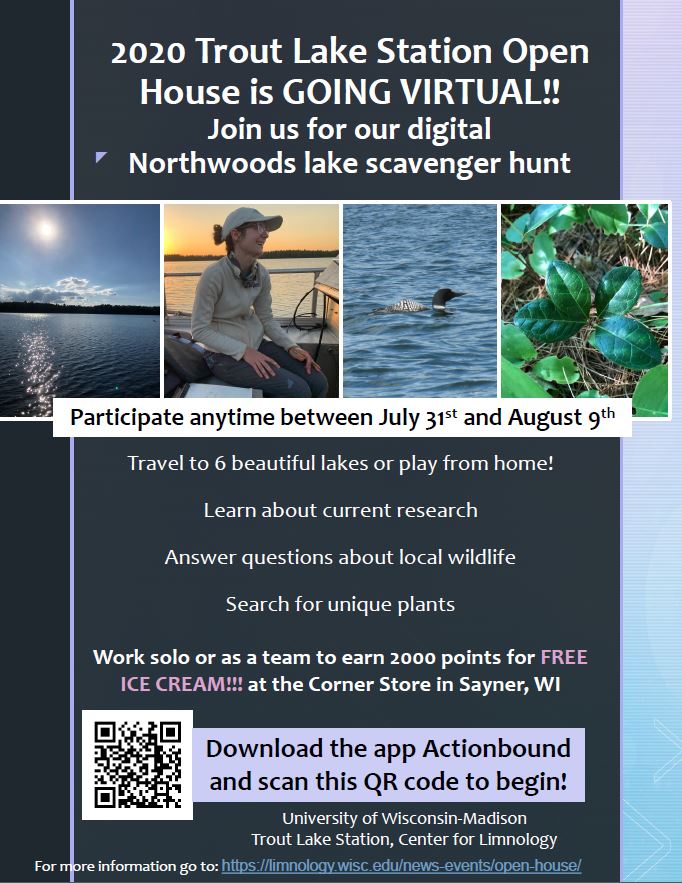 TLS Open House has been an opportunity to get a first-hand look at what research is going on at the station this summer, as well as meet the scientists and students conducting it!
Previous years' activities for visitors to the station included riding out on pontoon boats on Trout Lake, meeting some of the fish that call Wisconsin's northern lakes home, learning to tell invasive species from natives, and talking with scientists about the state of Wisconsin lakes and our role in keeping them healthy for future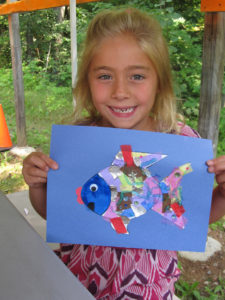 generations.
There was also aquatic-themed crafts for kids, an art exhibition of material produced by the station's annual "Artists in Residence," and, of course, free Babcock Dairy ice cream brought up from the University of Wisconsin's Madison campus!
Scientists at the the Center for Limnology conduct research all over the world, exchanging knowledge and helping to solve global environmental problems.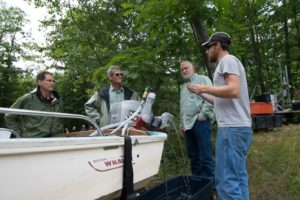 With TLS staff and student researchers available, guests were able to learn about the small mammals who forage in local forests, what it means when a tree is bendy, how to build a battery from bog water, what that giant buoy on Trout does, how to pinpoint zooplankton under the scope, why aquatic hitchhikers must be stopped and how to identify fish and aquatic plants.