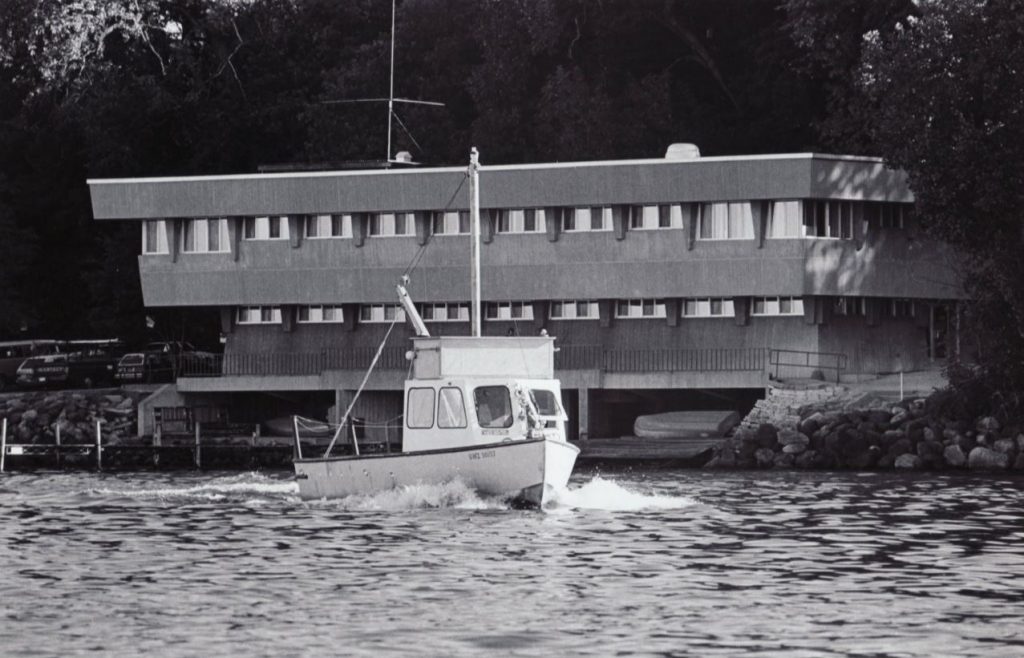 by Adam Hinterthuer
The Limnos, after a half century of service, officially retired from the CFL this summer. She left Lake Mendota hitched to the back of a black Ford pickup truck headed for greener pastures and now resides on a farm in Michigan, where she awaits repairs and a new paint job. Her new owner says that, hopefully, by next year "she will be put into Lake Michigan and will reside in the Chicagoland area for her summers."
It's not a bad retirement plan for a 50-year-old hunk of steel that was always more boat than Lake Mendota warranted. The Limnos suffered from what felt like chronic engine failure (usually at the least opportune times) and sank twice, inspiring former CFL information tech, Dave Balsinger, to pen an ode to the tune of The Wreck of the Edmund Fitzgerald.
"The legend lives on from Chipman on down of the big lake they call Mendota.
Where the LIMNOS floats free in the westerly breeze and the sunset turns Maple Bluff golden.
Her color was green and her temper was mean. Her length it was just about thirty.
She wasn't so big and she wasn't so nice. As it turned out, she wasn't so sturdy."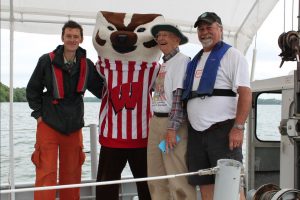 In all seriousness, though, the Limnos was a tireless workhorse for the CFL. Built in Two Rivers, Wisconsin by Schwarz Marine in 1967, she spent five decades shuttling countless UW limnology classes out on Lake Mendota – as well as CFL researchers, citizen groups, state lawmakers, visiting scientists, the occasional interested journalist and attendees at our annual open houses. All told, hundreds, if not thousands, of folks had their first excursion on Lake Mendota aboard the Limnos.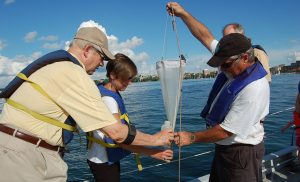 But the Limnos wasn't the only long-serving member of the CFL to retire this year. The man who had spent the last twenty years piloting (and repairing) our boat also sailed off into the sunset. Perhaps Dave Harring felt he could finally step away once the Limnos had been put out to pasture. In addition to Limnos duty, Dave's job involved helping students design and build instruments for field work and then fixing those things when we broke them! Dave was a valued member of Hasler Lab and will be missed (and we're not just saying that because he seems to be the only person who knows how to install and remove our pier!).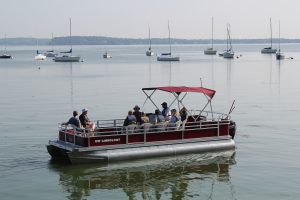 While we are still in the process of hiring the next Dave, we did manage to find a new boat. Thanks to generous support from the UW-Madison College of Letters and Science, we christened the Limnos II in late July. She spent the summer and early fall floating sturdily atop her three pontoons, embarking on the first few journeys of what we hope will be another storied career.