by Adam Hinterthuer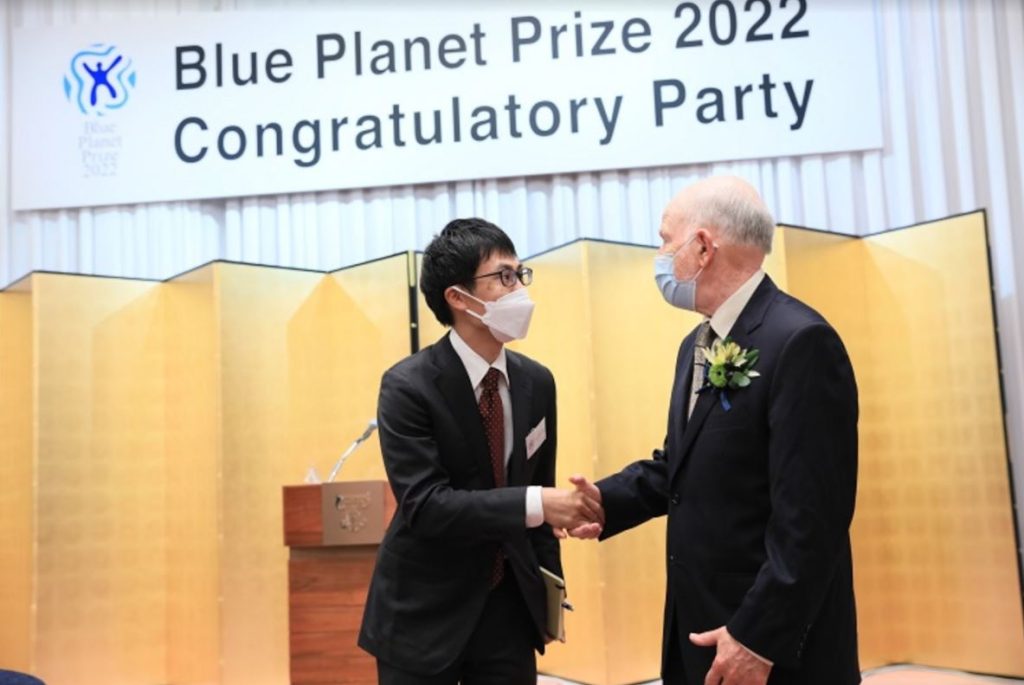 When the results of the Asahi Glass Foundation's 31st Blue Planet Prize were announced this summer, the list of winners was short.
One was the King of Bhutan.
The other was CFL director emeritus, Steve Carpenter.
According to the Foundation, which administers the annual award, the Blue Planet Prize is given out each year to two individuals or organizations working to make the earth more sustainable.
Carpenter received the award in recognition of more than 40 years of research on lake ecosystems. This work, the Foundation wrote, provided the world with "a new perspective on social-ecological systems" and highlighted the global issue of human use of agricultural fertilizers and their pollution of our freshwater systems.
"I am challenged and humbled by the Blue Planet Prize," Carpenter says. "This mission is the greatest challenge of our time, and we all have much work ahead."
We at the Center for Limnology couldn't be prouder of Steve (or less surprised). It is a well-deserved honor and one that will, hopefully, help us move toward a more sustainable future for our freshwater.