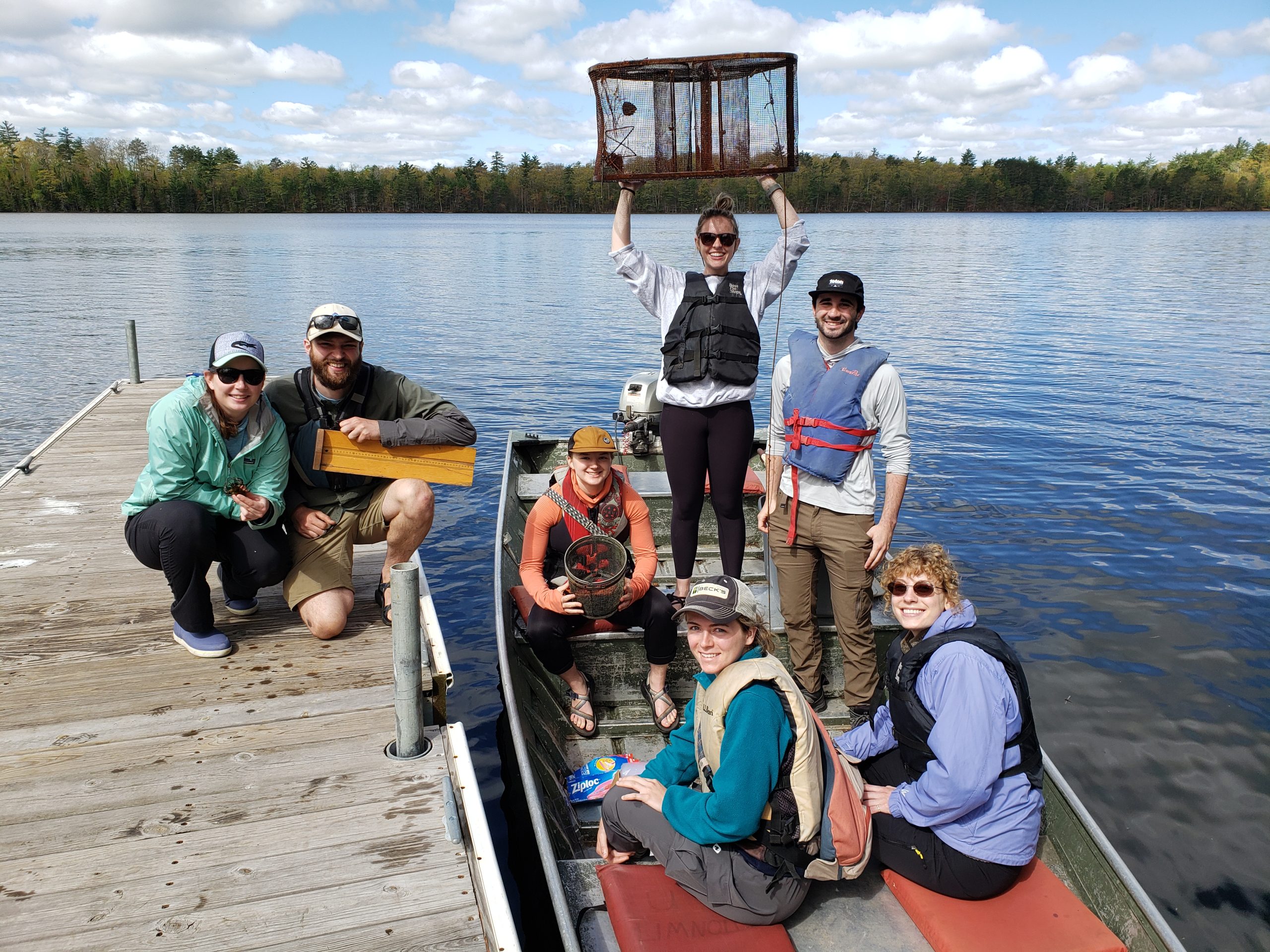 by Adam Hinterthuer
This summer, the CFL started our summer field research season off with a bang. On May 26th and 27th, dozens of undergraduates, graduate students, CFL staff and researchers descended on TLS for an all-hands-on-deck, two-day training event called "Limno Launch." The idea behind the event, says TLS director, Gretchen Gerrish, was two-fold.
First, Limno Launch was designed to break down barriers for anyone with little-to-no experience doing this kind of scientific field work. This has been a point of focus at the national level, Gerrish says, noting that there has been a lot of discussion within both the Organization of Biological Field Stations and the national Long-Term Ecological Research Network, about how to minimize barriers to fieldwork. "It can be really intimidating to just jump in on field work, especially when you're with more experienced people," she says. "Many [summer students] come from all over the nation, from places and backgrounds where they haven't had access to boating and trailering."
Understanding how those things work can be a big barrier to someone even applying for this kind of work in the first place. Limno Launch is intended to break that barrier or, as Gerrish says, "get everybody's feet wet at once."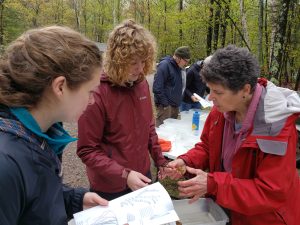 Trout Lake staff set up stations to train participants on basically everything that comes up in a field season. It was an exercise in what Gerrish calls "multi-tiered mentoring." Driving UW Fleet trucks and boats, backing up trailers, power-washing boats and trailers to prevent the spread of invasive species, taking biological and chemical samples from a boat anchored at Trout Lake's deep hole and learning about aquatic plants and using microscopes to identify plankton – the list of activities was exhaustive.
"It's a universal component of field work that people come in with different levels of experience," Gerrish says. Limno Launch was a way of saying "you're here, we support you. And it allowed people to gain more broad experience than they [would] on their individual projects."
One of those people was Bennett McAfee, a recent graduate of Lawrence University, who was on station last summer to help with a research project on zooplankton led by Lawrence professor, Bart De Stasio.
"I had more experience with many of the technical aspects of limnology going into Limno Launch than most [people], but the event helped me realize how narrow my experiences actually were," McAfee recalls. "One of the cool things about the station-based design of the event was that it allowed people to prioritize the stations that they wanted more experience in. Despite my sampling experience, I had never backed up a trailer and launched a boat prior to Limno Launch. Meanwhile, some of the people on station who had been fishing all their life could back up a trailer like no other but had never heard of a Schindler trap before."
The second goal of Limno Launch was to build a better sense of community among everyone doing research on our lakes this summer. Instead of learning on the job with a team of only two or three people assigned to a specific project, Limno Launch participants got to work with staff and students from both Hasler Lab and TLS. The group also shared a meal together and time was built into the schedule for everyone to get to know one another and socialize.
"The community building aspect was a hit, which was exciting," Gerrish says. "One of the main goals was to start the community building early so that [everyone] had a shared experience and had some connections and no one started the season in isolation."
McAfee agrees, saying that the event created "common ground" for participants and served as a good conversation starter. "[It] did a lot for the community on station. The fun part about fieldwork is that you always end up with stories to tell. In addition to helping everyone learn each other's names, Limno Launch gave everyone something to talk about afterwards."
For her part, Gerrish hopes that Limno Launch can be an example for other field stations interested in forming similar programs. And she's already fine tuning things for next year. "We may need a little more structure on the timing of things because learning to back a trailer takes a long time and spending three hours on a cold lake doing sampling might be a bit much!"