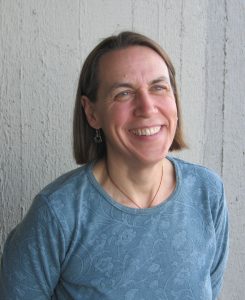 Greetings from the (interim!) director. While Jake Vander Zanden is enjoying a well-deserved sabbatical, I'm doing my best to hold down the fort. There's nothing like filling in for someone else to make you appreciate all that the other person does. I am really appreciative not only of all that Jake has done as a director, but also how he's done this job with such grace and good will.
This was an action-packed year, as we returned to full capacity for summer field seasons at both Trout Lake Station (TLS) and the Hasler Lab. It's safe to say that our organizational skills at managing lots of people doing lots of field work were a bit rusty, and our newest members of the Center for Limnology (CFL) community got a crash course in dealing with this slightly overwhelming experience. But I'm happy to report that we all got through it without a major catastrophe, thanks to veteran guidance and the new Trout Lake "Limno Launch" initiative described inside.
Along with the busy field season, we are also delighted to welcome three new and extremely talented lab managers to the Hasler Lab: Rachel Claussen, Helen Schlimm, and Georgia Dahlquist Selking. This trio has been speeding up the post-pandemic recovery in our lab spaces and helping with the launch of a variety of new research initiatives.
As with all years, additions were paired with departures. I especially want to recognize the passing of long-time supporter of the CFL, Wayland Noland, in early October. Wayland grew up in Madison and his childhood explorations of area lakes- including a summer spent mapping Lake Wingra for the Wisconsin DNR- stayed with him throughout his life. He received his B.S. in Chemistry here at UW-Madison and went on to a long and highly productive career as a professor in the Chemistry Department at the University of Minnesota. Wayland was an enthusiastic proponent of undergraduate research, mentoring hundreds of students in his lab.
At the CFL, we too have benefitted from this enthusiasm. Wayland's support for Limnology began with a gift to endow summer research fellowships for undergraduates and was then followed by a gift that created Wayland Noland Distinguished Chairs both in Integrative Biology and Limnology. As the current director, I am honored to be the holder of the Wayland Noland Distinguished Chair in Limnology, and I want to extend my enormous thanks to Dr. Noland and his family for their generosity and enduring support for our science. His friendship over the years has been invaluable to the CFL, and we are incredibly grateful for his support and the support from all our friends and alumni that allows us to keep limnology at Wisconsin moving forward.
Emily Stanley
Wayland Noland Distinguished Chair
Interim Director, Center for Limnology
University of Wisconsin-Madison