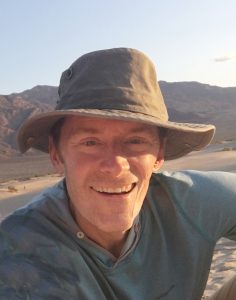 As I write this column, staff and students at Hasler Lab are gathering for a time-honored tradition that, at least for me, marks the passage of time – the removal of our pier. Every year, crews of volunteers wrestle it into and out of Lake Mendota but, as the years go by, the faces and names change.
This year we were poignantly reminded of this by an unprecedented number of staff retirements: Pam Fashingbauer, Carol Jenkins-Espinosa, Marilyn Larsen, and Pam Montz. These folks have many decades of collective experience and have been integral parts of the CFL community, and we wish them the best as they move on to the next chapters in their lives. They are also invited to come back and help us with the pier anytime!
Of course saying farewell to familiar faces also means welcoming new ones. This year, we have recruited exceptional new talent to the CFL: John Burmaster (Financial Specialist), Monet Hutchins (Assistant Director), and Amber Mrnak (Trout Lake Station Coordinator). To them we extend the warmest welcome!
This year CFL leadership embarked on a strategic planning process. What are our values? Our mission? Our vision? And building on that, what actions will help realize them?
This process has led to a powerful 'ah-ha moment' for me. In the past, I've viewed our organizational focus as 'aquatic ecosystems'. This seems rather obvious – we work to understand the world's aquatic ecosystems, and to inspire their stewardship. But the work we do, and the way we make a difference in the world, is fundamentally about people – training the next generation of leaders, engaging the public, and sharing knowledge. This 'people focus' runs through this newsletter – launching new undergraduate classes, providing research opportunities for undergraduates, collaborating with the Wisconsin Department of Natural Resources, and developing partnerships through the Freshwater Collaboration of Wisconsin. We've also gone to great lengths during the last year to revamp spaces in the Hasler lab to be more inviting and to foster interaction.
In closing, I simply want to thank another group of people integral to the success of the CFL – the many generous alumni, friends, and donors who have supported us during the past year. Your support is the reason we are able to do what we do – to invest in people, and to provide new insights into aquatic ecosystems. One of the best parts of this job is to hear from friends and alumni of the CFL, so please don't hesitate to drop me a note and an update.
Jake Vander Zanden
Wayland Noland Distinguished Chair
Director, Center for Limnology
University of Wisconsin-Madison