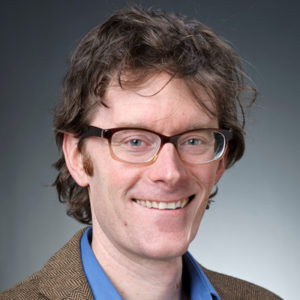 More than any year in recent history, 2017 has been a year of transitions for the Center for Limnology (CFL). Professor and former Director Steve Carpenter retired (page 3) at the end of summer, and is now a self-proclaimed 'free-range scientist.' We are excited that Steve will stick around in his retirement and continue to do free-range science.
Steve isn't the only CFL figure who headed to greener pastures this year. Trout Lake Station (TLS) Director Tim Kratz moved to Duluth with his wife, Cathy, and retired after more than 36 years at UW-Madison and 17 years leading our iconic Northwoods research station on Trout Lake. TLS also lost its research technician extraordinaire, Tim Meinke, who retired after 34 years with the North Temperate Lakes Long Term Ecological Research (NTL LTER) program.
But, fear not. Our ranks are being replenished. The CFL is delighted to welcome Hilary Dugan (page 3) as the newest faculty member of the CFL family. Hilary brings exciting new expertise to the CFL, having previously worked on a wide range of topics in arctic, antarctic, and temperate lakes. Moreover, we are currently in the midst of an international search for a new director at TLS.
As suggested by the fact that I'm writing this column, I've stepped in as the new director of the CFL. A bit about myself: I grew up in Wisconsin's Fox River Valley, attended Neenah High School, did my undergraduate and graduate degrees at McGill University and, in 2001, was fortunate enough to get a faculty job back in my home state of Wisconsin. Madison has been a fantastic place to live and work during the last 16 years. And, needless to say, I feel both fortunate and deeply humbled to join the ranks of past CFL directors (Steve Carpenter, Jim Kitchell, John Magnuson, and Art Hasler).
All this change brings many challenges, but it also provides an opportunity for growth and re-invention. We are charting a course to be stronger than ever – building on our strength of conducting top-notch research in Wisconsin and around the world, while also expanding in new directions and deepening our commitment to the The Wisconsin Idea and serving the people of the state and beyond.
As the new director, I look forward to staying in touch and getting to know friends of the CFL. Please don't hesitate to drop me a note, and enjoy this issue of the CFL's Limnology News.
Jake Vander Zanden
Wayland Noland Distinguished Chair and Director
Center for Limnology, University of Wisconsin-Madison