by Adam Hinterthuer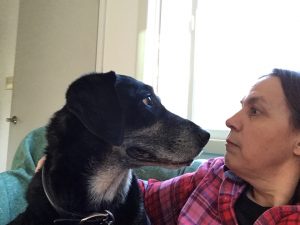 While everyone here at the Center for Limnology had a good year, it's safe to say that 2018 treated Emily Stanley particularly well.
For starters, she was named a 2018 fellow by the Ecological Society of America (ESA). In an announcement about the award, the ESA wrote that Emily was
recognized for "the quality and importance of her contributions to ecology, for her ability to identify and lead new ecological frontiers, and for making connections
across boundaries that continue to push our field forward."
If that weren't enough, the Association for the Sciences of Limnology and Oceanography (ASLO) also weighed in, presenting Emily with the 2018 G. Evelyn Hutchinson Award. The G. Evelyn Hutchinson award honors a limnologist or oceanographer who has made considerable contributions to knowledge, and whose future work promises a continued legacy of scientific excellence.
Emily's award was for her contributions to the understanding of the roles hydrology and the biogeochemistry of nitrogen and carbon play in lake and stream ecology and for "consistently pushing scientists to look beyond traditional physical and disciplinary boundaries of freshwater research." She was presented
with the award at the ASLO Summer Meeting in Victoria, British Columbia.
While all of these accolades merely confirmed what we already knew about Emily, it sure was nice to see some of the freshwater sciences' most esteemed professional organizations agree with our assessment. Congrats, Emily!