The Hasler Laboratory of Limnology is a working research station on the shores of Lake Mendota within the University of Wisconsin campus. Serving as a base of operations for the southern lakes research projects and the river ecology programs, it additionally serves as the administrative home for Center for Limnology.
The UW Board of Regents officially named the building for Arthur D. Hasler in 2005, however, construction began on the building in 1958 and was finished in 1963. Cantilevered over Lake Mendota, the Hasler Lim Lab provides office and laboratory space for various projects at the Center.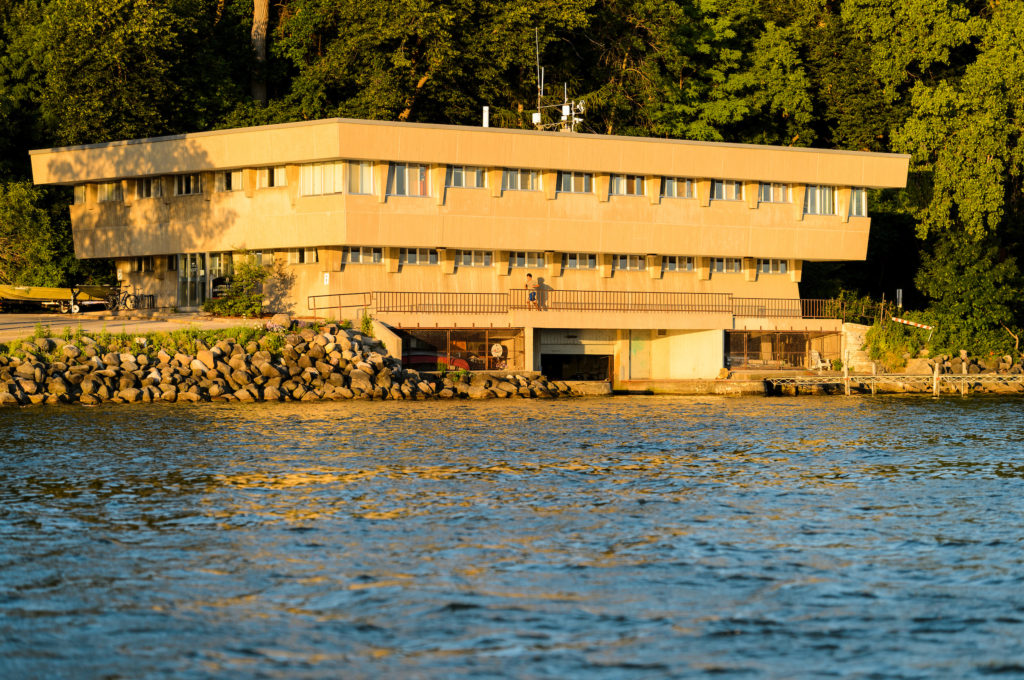 One defining feature of the building is the drive-in slip in the basement, providing direct access to Lake Mendota. The laboratory also serves as the "Eastern Gate" for the UW Lakeshore Nature Preserve, a campus natural area which was near and dear to Arthur Hasler.
"Birge had established the Trout Lake Station, although it was housed in very modest wooden structures.  Michael Guyer had also used university funds to build the small lab on Lake Mendota, first used under Hasler.  However, Hasler and associated faculty and research assistants had to retain offices in Birge Hall … Hasler obtained funds from the National Science Foundation (NSF) to build a new Laboratory of Limnology on the shore of Lake Mendota.  Because he had obtained the NSF funds, Hasler was given the initiative to choose the site, the general plan for the building and the architect. … Hasler knew that [Albert] Gallistel shared his concern for landscape architecture and environmental quality.  They agreed on a site west of the Memorial Union, near the Hydraulics Lab.  By placing it there, they prevented an automobile road from being built along the lake (as opposed to the bike and foot path that is still there)." Breaking New Waters, pg 107
Limnos and LimnoS II
With the retirement of the Limnos (1967-2019), the CFL christened the LimnoS II on Thursday, July 25, 2019. Carol Jenkins-Espinosa placed a leafy green branch across the bow to symbolize a safe return, Jake Vander Zanden spoke words of wisdom, Emily Stanley gave the official christening with a bottle of champagne, Mike Spear blew on the CFL conch shell, and CFLer's joined in a toast to the LimnoS II.  The inaugural voyage was made by John Magnuson and Captain Dave Harring with Friends of the Lakeshore Preserve interns. The LimnoS II will continue the task of exploring Lake Mendota with Limnology classes, outreach events and the annual Hasler Lab Open House.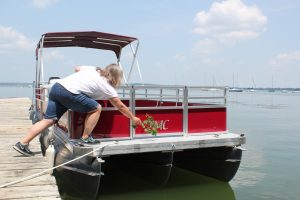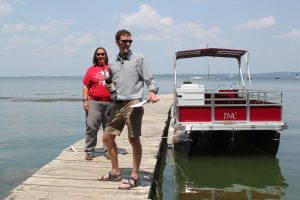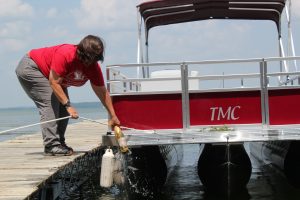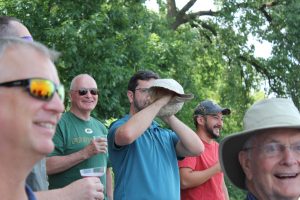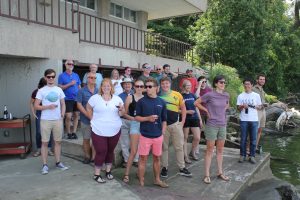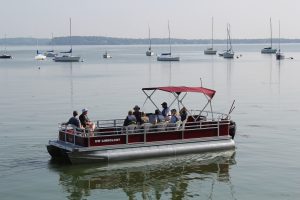 ---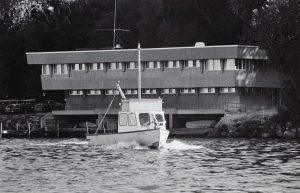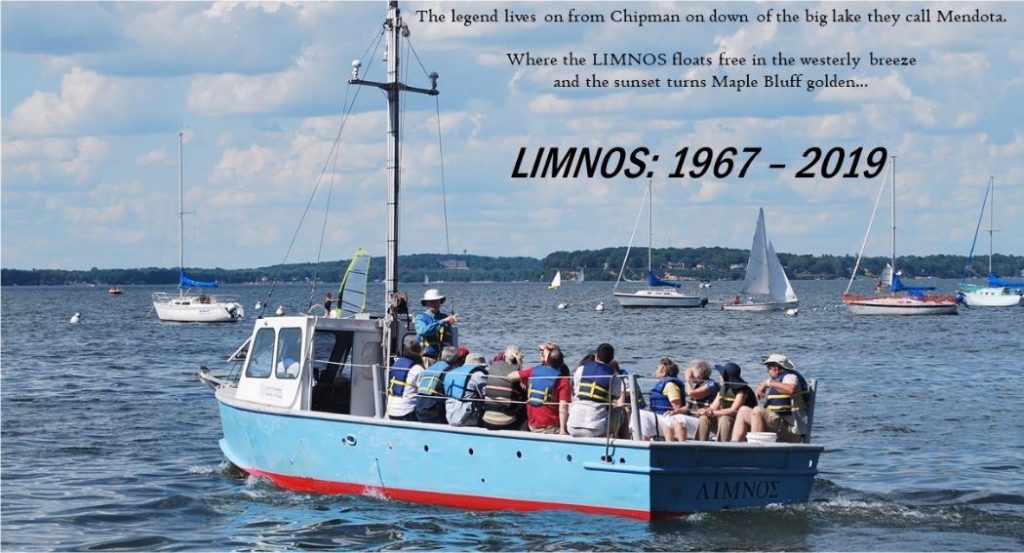 Hasler Lab was home to the Limnos, a 1967-era, 28-foot research boat managed by the CFL. The Limnos was purchased and has moved to greener pasture at a farm in Michigan where it will get repaired, repainted and refurbished with the goal of launching into Lake Michigan; residing in the Chicagoland area for the summers.